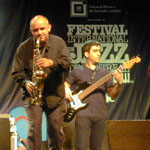 The group from 1995, has found increasing critical and public acclaim in prestigious festivals such as the Montreal Jazz Festival (Canada), St. Sebastian Jazz Festival (Spain), Cervantino International Music Festival (Mexico), Ocho Rios Jazz Festival (Jamaica), the Curaçao Jazz Festival (Dutch Antilles), Jazzkaar Tallin (Estonia), Cervantes en todas partes and Merida Music Festival (Mexico), Downtown Toronto Jazz Festival and Atlantic Jazz Festival Halifax (Canada), Corinthos Jazz Festival (Greece), Gostenhofer Jazztages Nuremberg (Germany), Half Notes Athens (Greece), Kaunas Jazz Festival (Lithuania), and in concerts in Venezuela, Argentina, Peru, Uruguay, Switzerland, Slovenia and Croatia.

The band has been widely re-formed in 2003, and with the new line-up new musical borders came along, leaving acid jazz to develeop a "contaminated" sound, adding poetic and literary echoes to the music.
Before "Urban Vox" DMA have recorded two albums: "Urban Jazz Funk" and "Up To the Beat". You can find some of their tracks in many acid jazz and nu jazz compilations..
To here some samples [click here]
the imagebook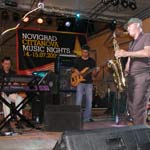 CROAZIA Music Nights Festival, Novigrad

SLOVENIA Festival Jazzinity, Novo Mesto

NÜRNBERG at Jazz Studio

LITHUANIA TOUR Neringa Jazz Club Vilnius, Kaunas Jazz Festival, Kurpiai Jazz Club Klaipeda

CANADA TOUR Montreal Jazz Festival, Downtown Toronto Jazz Festival, Atlantic Jazz Festival Halifax

ATHENS - GREECE at the Half Note
GERMANY TOUR in Nurenberg

SPAIN San Sebastian Jazz Festival

JAMAICA Almond Tree main stage, International Ocho Rios Jazz Festival, Glenn's Jazz Club, Chadwick Jazz Club Kingston

VENEZUELA Juan Sebastian Bar Caracas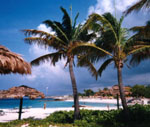 CURACAO - DUTCH ANTILLES Curacao Jazz Festival, Olè Olè Cafè Willemstad, Marriott and Plaza Hotel summer stages

MEXICO TOUR "Cervantes en todas partes" - Guanajiuato, Casa Corriente del Caribe - Cancun, Festival Olimpio - Merida

ESTONIA International Jazz Festival Tallin, Jazzkaar Tartu
GREECE - Jazz Festival Corinthos, Haidari Park Athens, Loutraki summer stage

MEXICO TOUR Festival Internacional Cervantino - Guanajiuato, Festival "Cervantes en todas partes" Guanajiuato, International Music Festival Metepec - Toluca, Cineteca Nacional - Mexico City
GERMANY TOUR Internationales Moritzburg Jazz Festival Halle, Rosenkeller Jena, Spizz Leipzig, Villa K Schmalkalden, Turm Halle