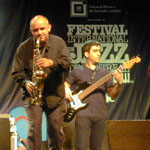 I DMA si sono progressivamente imposti dal 1995 ad oggi in prestigiosi festival e rassegne internazionali come Montreal Jazz Festival (Canada), St. Sebastian Jazz Festival (Spagna), Cervantino International Music Festival (Messico), Ocho Rios Jazz Festival (Giamaica), il Curaçao Jazz Festival (Antilles Olandesi), Jazzkaar Tallin (Estonia), Cervantes en todas partes e Merida Music Festival (Mexico), Downtown Toronto Jazz Festival e Atlantic Jazz Festival Halifax (Canada), Corinthos Jazz Festival (Grecia), Gostenhofer Jazztages Nuremberg (Germania), Half Notes Athens (Grecia), Kaunas Jazz Festival (Lituania) e in Venezuela, Svizzera, Slovenia, Croazia.
Dall'inizio del 2003, la band è stata rifondata e una formazione completamente rinnovata ha prodotto nuove sonorità, abbandonando il genere acid jazz per approdare ad un sound particolarmente contaminato e aperto a nuove esperienze compositive, capaci di accogliere echi e agnizioni poetiche e letterarie e unirle alla musica.
Prima di 'Urban Vox' DMA ha inciso i CD 'Urban Jazz Funk' e 'Up To The Beat!'.
I brani dei DMA si possono trovare anche in numerose compilation.

Per sentire qualche frammento, [clicca qui]
the imagebook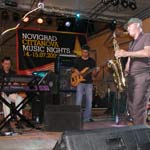 CROAZIA 2006 Music Nights Festival, Novigrad

SLOVENIA 2006 Festival Jazzinity, Novo Mesto

NÜRNBERG 2004 at Jazz Studio

LITHUANIA TOUR 2002 Neringa Jazz Club Vilnius, Kaunas Jazz Festival, Kurpiai Jazz Club Klaipeda

CANADA TOUR 2001Festival International de jazz de Montreal, Down Town Toronto Jazz Festival, Du Maurier Atlantic Jazz Festival Halifax

ATHENS - GREECE 2001at the Half Note
GERMANY TOUR 2001in Nurenberg

SPAIN 2000 San Sebastian Jazz Festival

JAMAICA 2000- Almond Tree main stage, International Ocho Rios Jazz Festival, Glenn's Jazz Club, Chadwick Jazz Club Kingston

VENEZUELA 1999- Juan Sebastian BarCaracas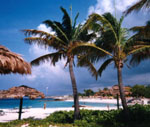 CURACAO - DUTCH ANTILLES 1999- Curacao Jazz Festival, Olè Olè Cafè Willemstad, Marriott and Plaza Hotel summer stages

MEXICO TOUR 1999- Festival "Cervantes en todas partes" - Guanajiuato, Casa Corriente del Caribe - Cancun, Festival Olimpio - Merida

ESTONIA 1999- International Jazz Festival Tallin, Jazzkaar Tartu
GREECE 1999- Jazz Festival Corinthos, Haidari Park Athens, Loutraki summer stage

MEXICO TOUR 1997- Festival Internacional Cervantino - Guanajiuato, Festival "Cervantes en todas partes" Guanajiuato, International Music Festival Metepec - Toluca, Cineteca Nacional - Mexico City
GERMANY TOUR 1997- Internationales Moritzburg Jazz Festival Halle, Rosenkeller Jena, Spizz Leipzig, Villa K Schmalkalden, Turm Halle
CROATIA 1996- Jazz Time Rijeka, Trsat Castle summer festival Rijeka
SLOVENIA 1996- Radio live Koper, Satchmo Maribor, Piran, Velenje
SWITZERLAND 1995- Atlantis Basel